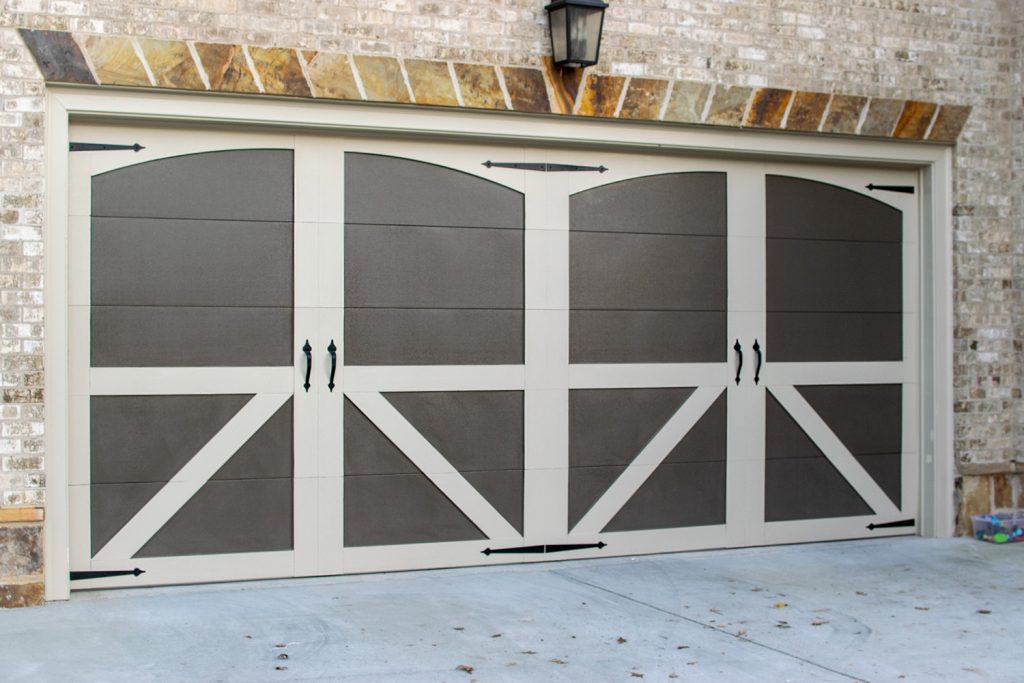 Basic Southridge Information
Custom Carriage House Overlay Collection (Comes primed and ready-for-paint)
The Southridge Collection is manufactured from heavy 24 and 25 gauge steel, wood-grained sections and utilizes a solid overlay exterior. Each door is fully insulated with vinyl back polystyrene insulation, or a choice of sandwich insulated sections. Our sandwich sections are available in both polyurethane and polystyrene insulation for those applications that demand the best in thermal efficiency. Installing a carriage door from our Southridge Collection not only adds beauty and value to your home, but years of virtually maintenance free service. Each door is covered by our Limited Lifetime Warranty.
NOTE: Using PVC overlays dark colors with light reflectance value of less than 50% will void the warranty except when using any color of Sherwin-Williams® Vinyl Safe Paint.
Section Information
Base sections are formed from heavy, wood-grain textured, 24/25-gauge galvanized
high quality steel.
Sections have 2" total thickness, are 18" w/2 ¼" rails or 21" w/3 ¾" rails
Overlays are always Primed Extira and are bonded to sections utilizing high performance adhesives.
Southridge doors are built ready-to-paint final color preference, but have extra heavy base paint system in your choice of White, Almond or Sandstone, consisting of .25 mil. Primer with rust inhibitor and a .75 mil on Extira overlays. Coating of baked-on polyester paint. Safe to paint alternative color (including dark colors).
Inside stiles are made of galvanize steel and stile hole are "dimpled" for increased strength and holding power.
Southridge Door includes 1 ⅜" CFC-free polystyrene insulation with a vinyl back cover.
The Southridge Collection's (Vinyl-Back) calculated R-value is 7.94.
The R-Value for Sandwich, Polystirene insulated sections is 10.29.
The R-Value for Sandwich, Polyurethane insulated sections is 17.54.

Construction
Southridge Door Construction: This model utilizes a 24/25 gauge exterior steel skin. Chosen for its weather resistant features, Southridge Models utilize a 1-3/8″ thick CFC free polystyrene insulation with vinyl back covers. Steel end and intermediate stiles are held firmly in place by a tab-loc system, creating increased strength and rigidity.
Examples of Custom Southridge Doors
Dutch Sherwood with adjusted height of trim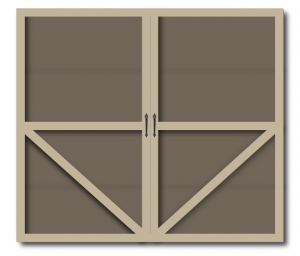 Princeton
with added arch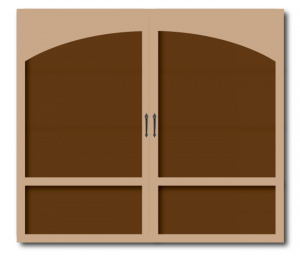 Millstone
with added corners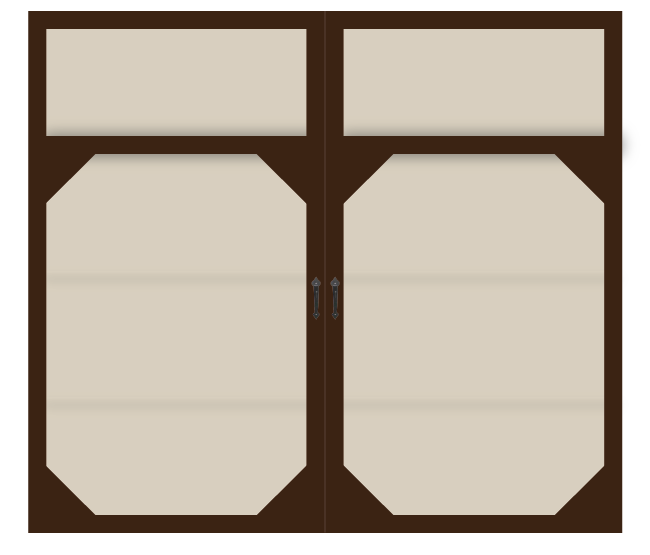 Hampton
with added Madison Windows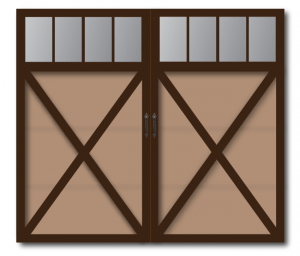 (Please note that pictures above are not exact. Arch curvatures, shapes, angles and/or beltline placements vary. Please request drawing from Southeast Door Technologies of desired model to ensure order meets desired results)

2-2 Piece Arched Stockton


Decorative Hardware Options