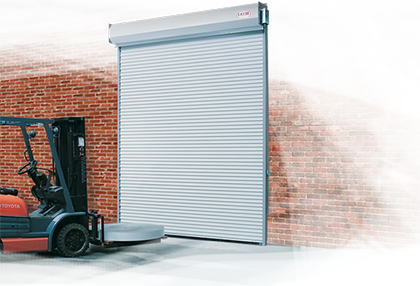 Rolling Steel
Southeast Door Technologies manufactures industrial rolling steel doors, coiling Fire Doors, Fire Shutters, Counter Doors, Grilles and Side Folding Grilles to exceptional standards of quality. Our promise is to deliver affordable, owner-friendly rolling steel doors that are reliable, architecturally pleasing and simple to maintain.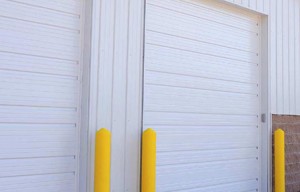 Southeast Door Technologies provides a wide range of solutions to help you improve productivity and efficiency. In addition to providing reliable, durable coiling doors, C.H.I. is also committed to the safety of your employees.
Series 6000 coiling service doors are engineered and designed for maximum strength and durability. Manufactured to stringent code standards, the Series 6000 line is built to the highest standards to provide a long-lasting reliable performance.
Series 6000 Coiling Doors are available in insulated and non-insulated models in a variety of gauges, slat profiles and colors.
The 6500 series Coiling Counter Doors offer the best in security, flexibility, and appeal. Unique joint designs produce a flush curtain to achieve a seamless, clean appearance. End users and specifiers appreciate the design, fit, finish and practicality that define this product.
Southeast Door Technologies Coiling Counter Doors are available with steel, stainless steel or aluminum curtain options.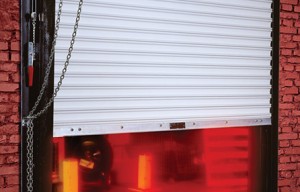 Selected most often for practical drop test compliance and assuring positive crisis response, Southeast Door Technologies Guardian™ Fire Doors deliver reliable, predictable, and repeatable results. Safe, simple, inexpensive, and repeatable drop testing is now made possible in any facility with the flip of a handle.
Our Coiling Fire Doors are available in a variety of gauges, slat profiles and colors. Also choose from fail-safe time delayed releases, smoke detectors and audible and visual warning systems.
U.L. labeled counter fire doors are engineered for installation to approved sheet rock, steel, and masonry construction for areas that require a fire listed counter door in a rated fire wall. Utilizing the same Guardian™ drop testing system, our Fire Counter Doors offer space-saving design with performance-proven engineering features.
Fire Counter Doors are available with steel and stainless steel curtain options along with a variety of optional accessories and operation choices.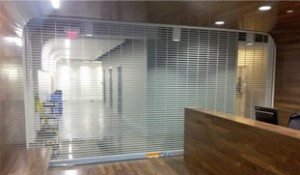 The Series 9300 lift rolling steel doors are a revolutionary new design that reduces installation time without compromising security. Grilles are equipped with the exclusive Smart- Lock System allowing end users to engage the lock at a convenient height and then close the rolling steel door to the floor.
Available in a variety of curtain options including straight & brick rod patterns, polycarbonate and perforated aluminum.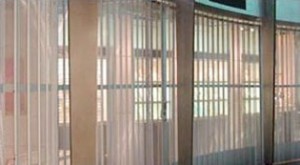 Offering the most resourceful way to secure an opening for most any application, the Side Folding Grilles and Door products move horizontally from the side of an opening or storefront by means of a track mounted to a supporting header.
The Model 9200 EZ Side Folding Grille ships in its own storage pocket and includes an aluminum pocket door, making installation a breeze. Even better, the pocket is only 6-inches wide and fits flush with a 6-inch steel stud, allowing it to be built into a wall.